Products made from exotic wood
The terrace boards we offer are made of African teak. The boards made of this tree are durable and have a natural beauty. Teak wood boards are resistant to moisture and temperature fluctuations, so it is suitable for installation on outdoor terraces, swimming pools, bathrooms, yachts, etc.
We produce terrace boards according to individual orders.
We offer exotic wood-sawn boards. Working closely with our partners in Africa, we can offer you a wide range of exotic woods. 
The wood can be cut by individual orders
We offer glued panels of various sizes, made of exotic wood, which are intended for assembling the components of windows, stairs, doors and other products.
We make garden furniture from teak wood. All of the products are coated with colorless oil. It is also possible to cover in a different shape.
Teak
Abachi (wawa)
KOTO
SINDURO
CEIBA
Kyenkyen
Teak
Description:
Predominant colors: balana from yellowish white to light gray, core from yellowish brown to gray.
Under the influence of external factors, the tree darkens, has brown stripes 2-8 cm wide, is shiny.
Technical data:
Density of harvested wood: 880-1000 kg / m3
Average density at 12% humidity: 640-750 kg / m3.
Processing:
Drying time: up to a month.
General processing: easy to work with the right tools.
Usage:
For shipbuilding, terrace boards, windows and doors, furniture (including garden furniture).
Abachi (wawa)
KOTO
SINDURO
CEIBA
Kyenkyen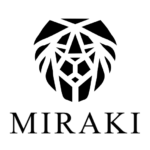 Sale of exotic wood and its products